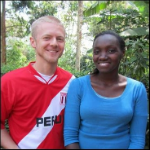 FoH Kenya Directors: Originally from the Northwest, Aaron has helped plant churches on three different continents. He is currently an ordained minister with Cavalry Chapel. Aaron graduated from Moody Bible Institute with a BA in Bible and Intercultural Studies, and a MA degree in Intercultural Studies (emphasis Islamic Studies) from Africa International University (AIU), Nairobi. He has now served in Kenya for the last eight years, continuing to speak the gospel truth to those who do not understand. Dama has long had a desire to meet the physical, social, and spiritual needs of oppressed women and youth. She has faithfully empowered women for the last several years by helping start handcraft and sewing projects in the local community. Aaron and Dama met while both in their graduate studies at AIU. They now reside with their baby daughter in Mombasa, Kenya.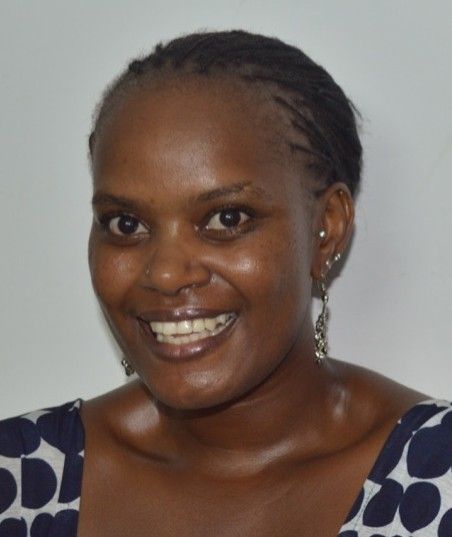 FoH Kenya Outreach Coordinator: My name is Jackie. From an early age I was drawn to Islam as a culture and then as a religion. An Arab-Indian family had considerable influence in my pre-teen years. They loved me and took me as one of their daughters. Before my conversion to Christianity, I was very confused. I did not know whether Muslims, Christians or Hindus were right. So in the midst of wanting to find true faith, I spent many hours at night praying that the one true God would reveal Himself to me. One night in the process of such a prayer, I came to the realization that for sure, Jesus Christ is God, and Lord. Since then, for the last 13 years, I have served in a ministry to unchurched. Most of my work here with FoH Kenya centers on street ministry in conjunction with reaching out to the unchurched.
Why Mombasa Headquarters? The Coastal Gateway: Mombasa is a gateway city in East Africa, similar to the ancient city of Corinth. This coastal city is the second largest city in Kenya with a population of roughly 1.2 million. Approximately half of the city is Muslim while the other half is Christian. The ethnic diversity along the coast is vast. There are twelve African tribes that call the coast their home. Because of the port and trade, there are also noticeable communities from India, Pakistan, Yemen, Germany, Italy, England, and China. Despite the resources created by the port, Mombasa has remained one of, if not the least developed area in Kenya. Land disputes have hindered growth and created tribal tensions since Kenya's independence in 1963. In the last decade terrorism as hit restaurants, bars, police stations, shopping centers and churches. For these and other reasons, Mombasa continues to have high unemployment, a low literacy rate, religious tensions, and insufficient medical personnel. The coast of Kenya continues to have the highest number of people unreached by the gospel.
Active Programs:
The ministry's current focus is on Arab Cultural Training (ACT), which is part of a thirty-six hour discipleship training program. With over 100,000 Kenyans now working abroad, Aaron and Dama believe God has opened up a door for Kenyans, not only to make money, but to faithfully proclaim the gospel to those who have never heard it.
Mombasa School of Ministry (M-SoM). Seasonally, Aaron and Dama also head the M-SoM enables Christian practitioners to become church planters after having attained the ability to effectively communicate the gospel contextually.
Dama oversees and helps run a tailoring project for women who have often been rejected or abused by their community. At a FoH center women are empowered to make a living selling their crafts and are transformed by the power of the gospel.
Aaron and Dama organize and conduct several annual medical camps in needy areas. In 2014 they organized seven different camps where hundreds of people were treated physically, emotionally, and spiritually.