The world is in a volatile state at present. For instance, a recent report from the United Nations (U.N) says more than an estimated 9.3 million people are in need of humanitarian assistance due to the Syrian Crisis alone! This includes 6.5 million internally displaced persons. Approximately, 2.5 million have fled to Lebanon to escape and these numbers are still rising.
To aid these victims FoH will be conducting several relief efforts in Lebanon (around the Syrian border) and Kenya (the Mombasa coastal region), September 13-19 in Syria/Lebanon , August 28- September 4 [*now complete, highlight video below], and November 6-12 in Kenya. All FoH relief work entails a holistic focus on addressing both the physical as well as the spiritual conditions through the gospel proclamation.

FoH Syrian Refugee Crisis Relief Response: To aid in the Syrian crisis, our target is to reach at least 300 families (1,400 -1,600 people) by providing free medical treatment, eye care, food supplies, children's shoes, in Beirut, Tyre, and the Bekaa Valley. The base of operations will be at several local churches and community outposts.
Mombasa Relief Outreach: Relief work similar that planned for the Syrian Refugee crisis took place for two days in Mafisini Bamburi, two days in Shelli Beach Likoni, and one day in Mishomoroni Bamburi, Kenya. The relief work was a tremendous success. More than 500 people in these communities received treatment, both physical and spiritual. Below is a field update and report from the respective directors.
       Jimmy, FoH Lebanon Director                             Mombasa Relief Highlights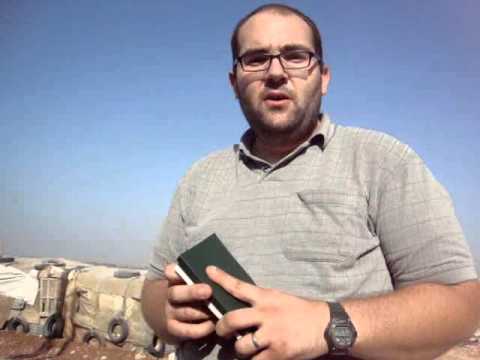 Please consider supporting these efforts through prayer, donation of eye-glasses, medical supplies, and monetary contributions. Donations of eye glasses can be sent to any of our U.S office locations. For more information please fill out a Contact Form, or contact us.